Story of how this page was born…
This page was initially influenced by my daughter when co19 hit back in 2020. There is alot of information here around this AND THATS NOT ALL, I have now created a new page seperate from this as this is focused on co19 times with information on our medical and government agendga and systems. The web page will be Resources for Sovereignty.
The beginning of this page…
I visited with my daughter the late part of September/21 and when I left her home I knew I had to create a platform to share information on what is happening today and what will continue. We are in an unprecedented times where our fundamental rights as human-beings are being taken, ignored and compromised. And if we do not stand up, serve Notices of Liability, Affidavits, learn our rights/laws/codes etc and learn how to speak from this place we are participating and co-creating in tyranny.
When the government thinks that it can bully human-beings with threatening our inherent rights through brainwashed messages of mandates, denying services by way of thinking they have a right to take privledges if the mandates are not followed and threatening our way of life to survive by denying our fundamental right to commerce this is when WE MUST STEP UP even if we are afraid. That is why this page has come to life because I could feel and see in my daughters eyes and heart that she needed a place to gather support legally if she needed that. And I also realized from talking, reading and watching people's posts that there was a desperate need for a resource page to access laws and information from. Here it is 'Resources for Sovereignty'
LETTER TO YOU ALL
Dearest Brave Courageous Seekers:
WE are working as hard as we can to bring you the most up to date resources, documents, laws, definitions, groups, associations, organizations, lawsuits and WINS/SUCCESSES!!!
Please if you can donate to this cause of 'Resources for Sovereignty' we appreciate anything you can give. We have devoted our time and resources to this cause as we feel it is A VERY IMPORTANT matter at hand in this DAY AND TIME. CLICK HERE to donate. AND SO MANY BLESSINGS, LOVE AND GRATITUDE for YOU.
Are YOU here because you feel beyond frustrated, at your wits end, powerless, you know there is something dreadfully wrong and you are unsure of how to fix it? Are you being coerced, discriminated against, and/or bullied TO GET THE JABS AND NOW BOOSTERS in order to save your job(your security and fundamental right to commerce), get on a plane and travel to see friends and family, go into restaurants, visit family in the hospital, WEAR A MASK at your job (your security your fundamental right to commerce). AND ARE YOU BEING threatened that if you choose to NOT WEAR A MASK or NOT GET JABBED AND NOW BOOSTERED that you will loose your job (your security) YOUR RIGHT, YOUR FUNDAMENTAL RIGHT TO COMMERCE? Do you feel deep down in your truth of truths that if you choose to NOT WEAR a MASK and NOT BE JABBED this should be your right for your own well-being? Do you also feel that if coercion, bullying and discriminating practices are being imposed on you to make such decisions that there is cause for a red flag?
AND are YOU also one who has followed ALONG got the so called 'vaccine' and THEY are still trying to apply on-going boosters, mandates, orders and rules that make ABSOLUTELY NO SENSE at all because the reason they mandated the vaccines and masks are now not taking care of what was the perceived emergency pandemic in the first place? It's all changing now to suite another narrative and YOU ARE NOW feeling as some of you are saying "It's absolutely mind blowing they are even trying to enforce this nonsense"
This page is to EMPOWER YOU, to bring awareness to YOUR FUNDAMENTAL RIGHTS AS A HUMAN BEING. THERE ARE SO MANY LAWS that can support this; The Bill of Rights, BC Human Rights Code, the Constitution Act 1867 to 1982, the Canadian Charter of Rights and Freedoms, and many more. I am here to bring news and education from sources that are not owned or influenced by the powers that be (the elite/Corporations/Government/perseived Authorities).
You will find information about the masks, vaccines and mandatory vaccine passports and now boosters, AND exemptions by law, laws/orders/codes, etc that support your fundamental rights and any other information we feel is pertinent.
PLEASE educate YOURSELF and choose what you want to use to support your unique set of human laws that anchor a feeling of freedom, empowerment and strength so you can make the choices that are truly aligned FOR YOU!!!
I have taken alot of time to sort through all this information to help educate, support and cooperate with all of you with your unique situations. I have organized all the information so that if you have a certain challenge you will be able to access information better. As at November of 2021 I was in process of settling into another town and my new home so the information here was somewhat scattered around. It's now November 2022 and I am settled in and have this set up in sections which I have sorted below into headings of interest.
I have it set up now in the following format…
AFTER CO19 TIMES INFORMATION
Data on the CO19 shots/boosters safety information
RESOURCES FOR SOVEREIGNTY INFORMATION
BRITISH COLUMBIA AND CANADIAN GROUPS AND ORGANIZATIONS
VIDEO & DOCUMENTARIES
LAWS, CODES, FUNDAMENTAL RIGHTS
RESOURCES, INFORMATION, SOURCES AND SUPPORT
GENERAL INFORMATION
LEGAL DOCUMENTS YOU MAY USE
ALL INFORMATION PAST HERE I am still researching
Also I am seeking for those who are interested in helping to get this kind of information and education out there to the masses that we can work together on this.
Everything that I do here is on my own time and if you want to help with supporting me get more of this out to the masses click here to donate any amount you feel you want to put towards 'Resources for Sovereignty' Standing up for our Rights and Freedoms or head on over to my Donate page or simply e-transfer me at danalynntruitt@gmail.com
Sincerely here to EMPOWER YOU,
Dana Lynn Truitt
AFTER CO19 TIMES INFORMATION
Data on the CO19 shots/boosters safety information
Data on https://www.pfizer.com/products/medicine-safety/reporting
RESOURCES FOR SOVEREIGNTY INFORMATION
The letter below is from someone who is really well versed in law and sovereignty. A friend sent me it and if this doesn't get you inspired and give you pertinent laws and codes to reference when standing up for your own Sovereignty It is a GIFT!!! I WILL BE USING INFORMATION IN THIS LETTER WHEN PUTTING TOGETHER MY PACKAGE for all of us to use while interacting, speaking and being out there in the world.
OAG employee questions medical experiment mandates click link below
https://thinkwithmabellemichelle.wordpress.com/2021/11/26/oag-employee-questions-medical-experiment/
BRITISH COLUMBIA AND CANADIAN GROUPS AND ORGANIZATIONS
Tanya Gaw started Action4Canada last year when she realized there was something very very wrong. She teamed up with Rocco Galati a prominent Constitutional lawyer from The Constitutional Rights Center (CRC)and have now filed a Statement of Claim of almost 400 pages against the Federal & BC Government. Just scroll down to 31 on the Statement of Claim link above and click on that and it will download the claim to your phone or computer.
https://standupcanada.solutions/
https://www.freenorthdeclaration.ca/
Take Action All In One Place
Common Law Made CLEAR
VIDEO & DOCUMENTARIES
https://thehighwire.com/videos/then-they-came-for-the-canadians-event/
https://www.thriveon.com/thrive-ii-free-viewing/
ABOVE LINK is US Army Lt Medical Doctor speaks on the Covid Vaccines.
https://linksharing.samsungcloud.com/y4byeepmDzIO
Here is a video of a fellow who spoke with evidence to support the knowingly violation of our fundamental rights and should send those involved to prison.
A woman's view on getting the shot
LAWS, CODES, FUNDAMENTAL RIGHTS
Canadian Charter of Rights and Freedoms
Emergencies Act (R.S.C., 1985, c. 22 (4th Supp.))
AND IT STATES as the Preamble, please see bold section as this is particularly important, The Federal Emergency Act preamble states clearly that emergency orders cannot, and do not, supersede the Charter of Rights and Freedoms and the Canadian Bill of Rights. Provincial
Preamble
WHEREAS the safety and security of the individual, the protection of the values of the body politic and the preservation of the sovereignty, security and territorial integrity of the state are fundamental obligations of government;
AND WHEREAS the fulfilment of those obligations in Canada may be seriously threatened by a national emergency and, in order to ensure safety and security during such an emergency, the Governor in Council should be authorized, subject to the supervision of Parliament, to take special temporary measures that may not be appropriate in normal times;
AND WHEREAS the Governor in Council, in taking such special temporary measures, would be subject to the Canadian Charter of Rights and Freedoms and the Canadian Bill of Rights and must have regard to the International Covenant on Civil and Political Rights, particularly with respect to those fundamental rights that are not to be limited or abridged even in a national emergency;
Canadian Bill of Rights click on this link to read, familiarize and print this for your records. To learn about the history and how the Bill of Rights turned into and integrated into Federal and Provincial and Government inclusivity with the Canadian Charter of Rights and Freedoms click here
International Covenant on Civil and Political Rights click on this link to read, familiarize and print this for your records.
The Health Orders are in violation of Section 2(a)(c)(d), 7, 8, 9, and 15 of the Charter of Rights and Freedoms.
RESOURCES, INFORMATION, SOURCES AND SUPPORT
Travel mandate case dismissed as moot
Mask FREE A denied entry and service
Who Can Help?
Free human rights legal clinic:
If you live outside of Victoria and need free legal assistance regarding human rights or help filling out your complaint form, contact: The BC Human Rights Clinic 604-622-1100.
Web: https://bchrc.net/ General Inquires: infobchrc@clasbc.net
Access/Pro Bono Society of BC (APB):
APB's Lawyer Referral Service helps British Columbians of any income to find a suitable lawyer to serve their legal needs. Any member of the public may call the Lawyer Referral Service to obtain the contact information of a lawyer who will offer a free half-hour legal consultation. 604-687-3221 or 1-800-663-1919
http://probononet.bc.ca/ email: lawyerreferral@accessprobono.ca
Sources of general rights information:
Vancouver Island Human Rights Coalition: (250) 382-3012 Fax: (250) 380-7311.
Hours: 10am – 2pm Monday to Thursday
https://vihrc.com Email: contactvihrc@gmail.com
The BC Public Interest Advocacy Centre – inquire whether they can assist you:
604-687-3063 http://bcpiac.com Email: support@bcpiac.com
If you have been denied service to an individual due to not wearing a mask, businesses could be held liable for up to $75,000 (varies by province).
Further, no one has the right to request you show them your medical exemption, this is a violation of the Federal Privacy Act. Your private medical information is between you and your physician.
A business is not "private." When a business obtains a business license they are open to the "public" and they are not permitted to discriminate against anyone who is exempt from wearing a mask (this includes anyone with a psychological, behavioural or health condition, or a physical, cognitive or mental impairment). If you fit this category, you qualify for exemption.
Businesses are not being paid by the government to police citizens and they have no authority to do so. Masks are not legislated in Canada. There is no law stating you must wear a mask. They cannot make it a law…to do so would be illegal by nature as any just law cannot supersede the Canadian Charter of Rights and Constitutional protections. (Taken from the below website)
To file a human rights complaint with respect to being denied access into a place of business who has a business license click on the link above in this paragraph.
WHAT TO say to the business owner/manager "if you are denying me access to your public business because I cannot wear a mask as I am exempt I will file a complaint to the Human Rights Commissioner who will serve you as this is a violation of my human rights and you will have to answer to these charges because this is a legal proceeding. You can be sued for up $75,000 shall I proceed?"
BC Human Rights Clinic We provide free legal services to people who need help with a provincial human rights complaint.
BC Human Rights Tribunal We deal with human rights complaints in BC.
Please educate yourself and realize that there are laws written within our jurisdiction to protect our human rights as human beings, familiarize yourself with the Emergencies Act above under LAWS, CODES, FUNDAMENTAL RIGHTS
Follow along on the Government of Canada website for vaccine coverage. Interesting piece to look up is the difference between Fully Vaccinated which is 2 shots in a 2 vaccine series or 1 shot in a 1 vaccine series versus Fully Vaccinated with an additional dose. It drops from approx 74% to 8%.
https://health-infobase.canada.ca/covid-19/vaccination-coverage/
GENERAL INFORMATION
BC Ferries will not require a vaccine passport to be shown to travel as they are considered Essential Service. Click on the link to read their policies and rules.
Below is an article put out by the Peninsula News Review about the Passports not being needed to travel on BC Ferries as this is an Essential Service.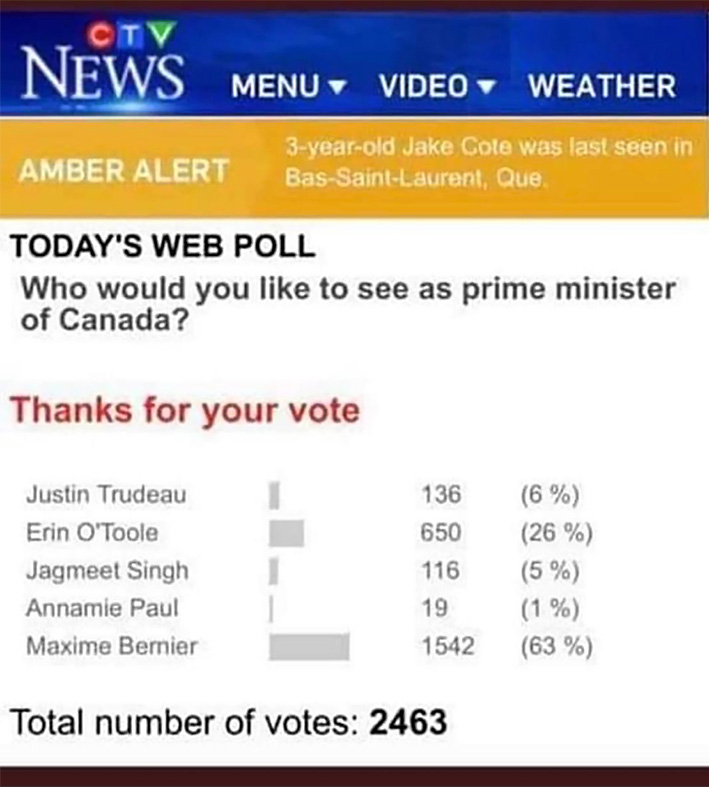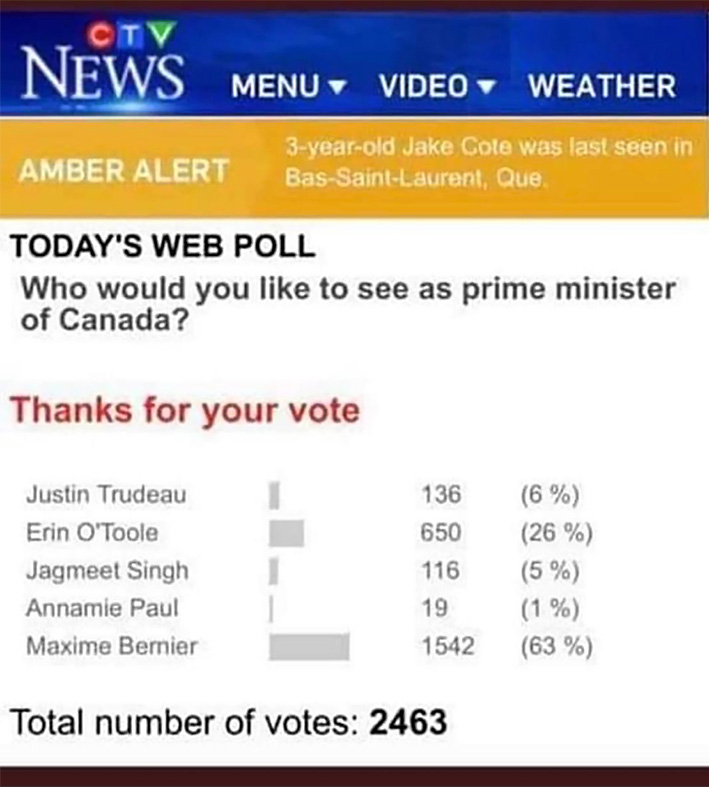 BY DAILY EXPOSE ON JUNE 27, 2021
71 per cent of Canada's 11,344 deaths are over the age of 80. A further 18.4 per cent are between 70 and 79, and a further 7.3 per cent are between 60 and 69 years of age. Only 3.3 per cent of deaths are amongst those under 60…. "which is 374 people in a population of 37.5 million." The majority of deaths are related to comorbidities.
VACCINE-FREE PERSONS
This was shared with me this morning…. Found it to be a fresh perspective :
The right words can have an impact on how we perceive pretty much everything. A word or two can make the difference between a "pre-owned car" versus a "used car." Which car would you prefer?
I think it's high time we changed the perception about ourselves by changing our language about ourselves. Up till now, those of us who want to remain in our normal health state have been derisively known as "The Unvaccinated." And, what's even worse, we have been naively cooperating by labeling ourselves the same as those who scorn us! It's time to stop that nonsense!! Here's why.
The word Unvaccinated in our context implies "lack." The impression given by the term is that those who refuse the injections have (or are) "less than" those who take the injections. We are wrongly perceived as either sadly or stubbornly deficient or defective — even dangerous — because we lack a drug in our bodies that, in itself, is proving to be defective. How ridiculous! Do you feel a sense of lack?
Let's look at some "UN" words to prove my point: Unenlightened. Unmarried. Unemployed. Unclean. Unattractive. Unhealthy. Uneducated. Undesirable. Unaware. Uncooperative. Uncaring. Uninformed.
Unvaccinated. Get the point?
Now, I propose we reinvent the perception of ourselves;
one we can cheerfully announce without putting people off and also get them thinking. By this change, we can plant seeds of positivity around our informed and intelligent choice, change perceptions and the narrative and, perhaps, change minds and hearts and even increase our ranks.
From now on, let's see ourselves truthfully as "vaccine free" individuals — because that is what we are: mentally and physically free. If someone asks if you're vaccinated, cheerfully reply to them with a smile, "I'm vaccine free," or "I'm happy to say, I'm still vaccine free." Practice saying it and writing it; YOU are no longer wearing the scarlet letter of UN, my friend.
Think of saying I'm vaccine free as similar to the positive feelings around these words: Sodium free. Gluten free. Pesticide free. Static free. Phthalate free. BPA free. Hormone free. Fat free. Hassle free. Sugar free. Tax free. Allergen free. Stimulant free. Preservative free. Drug free.
Now let's convey the same positive note about the empowering choice we have made for ourselves. Make saying "I'm vaccine free" a habit. Free is the operative word. And, please share this with all the vaccine-free people you know.
Spread the good news.
We are Vaccine FREE.
(With thanks to 🦋K.G. Wordsmith Warrior)
LEGAL DOCUMENTS YOU MAY USE
https://action4canada.com/employee-vaccine-notice-of-liability/
Exemption Letter & Notices of Liability
Business, Mask, Jab, PCR Testing, etc (see the link below)
https://action4canada.com/notices-of-liability-covid-related-business_mask_jab_pcr-testing_etc/
TAKEN FROM THE ACTION4CANADA.COM website
Freedom and Rights Notice
Sign and send the Declaration advising the Premier and Provincial Health Officer that Pastors, Religious leaders and congregants will no longer comply with Orders that are unlawful, irrational, discriminatory and in violation of the Constitution and Charter of Rights and Freedoms. Printable PDF Provincial Email Contact Lists:Health Officers: https://action4canada.com/provincial-territorial-health-officers/Premiers: https://action4canada.com/premiers/
https://www.podcastics.com/podcast/voice-of-the-west/
ALL INFORMATION PAST HERE I am still researching
https://www.fec.gov/data/committee/C00016683/?cycle=2018
https://www.thecanadianencyclopedia.ca/en/article/canadian-bill-of-rights
Agenda 21
Ending Privledge
Plan 201
The WORLD at Risk
Event 201 they new 12 months in advance… why didn't they do something
CLADEX
Rockefeller Produced Scenarios for the Future of Technology and International Development
p.18
World Health Organization (WHO)